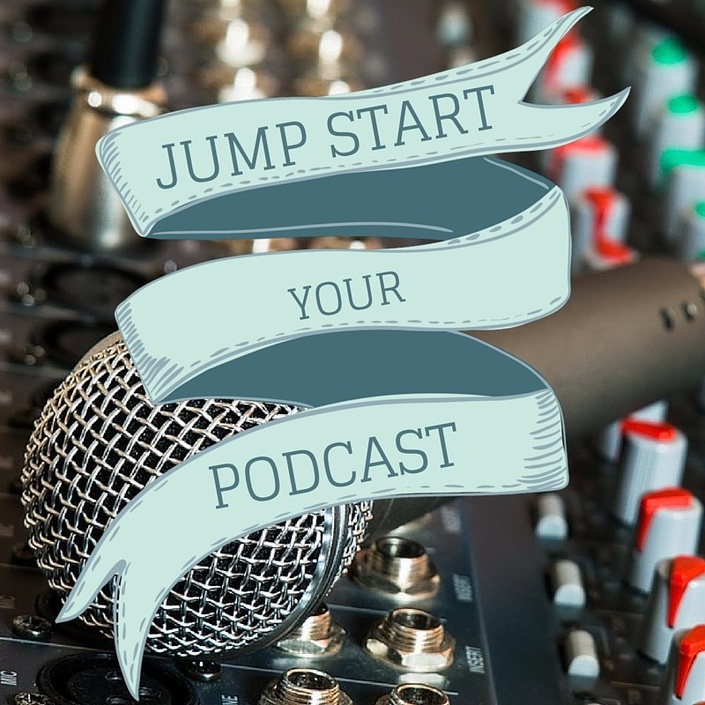 Jump Start Your Podcast: June 2017
A 8 week bootcamp to help you create and launch your podcast
Enroll in Course
Welcome to "Jump Start Your Podcast."
This class is designed to walk you through all the steps of creating and launching a podcast. My aim is to have you ready to launch your podcast and first episode, just 8-10 weeks after we start. By following along and finishing their homework, 83% of students graduated and launched a show in the 2016 class.
It's a fun, fast paced class that I simply LOVE teaching. I run Jump Start Your Podcast as a live course. The modules and workbooks are hosted here, on Teachable, and our class will have 7 live calls over the course of 8 weeks. I limit the class size so you can get your questions answered, and we can all get to know each other (and support one another) in our time together.
How the class works (what you get)
– a live call with the whole group, weekly, to go over our lesson for the week
– coaching and consulting on the weekly call
– a private Facebook group for us to chat in, as we go
– an one on one session with you to brainstorm about your show, your content, the show's name, even how often you'd like to update it
– a community of no more than 8 people who will be at the same phase, with you, as you go – we're going to tackle the fears, the bumps in the road, and the hard stuff TOGETHER. Plus we will celebrate and support each other when each person launches their podcast
– home work for each week that will stretch you a bit, but make sure that when we're done with the class, you're ready to hit publish on your podcast
– bonuses! You'll have access to coupon codes for 1+ months of free podcast hosting with Libsyn, discounts & recommendations on an editor, and a discount on music as part of the class (a savings of up to $45)
– more bonuses! we'll have office hours a couple of times during the 7 weeks
Who is this class for?
This class is a great option for you if:
– you're serious about launching a show, and have some ideas about what your show will be about
– you've got a blog or small business, and see podcasting as an addition to your "brand" or message, and want to use it as a vehicle to spread your message to the world
– you are comfortable with technology and understand the basics of blogging and/or social media
– you're an self starter that is comfortable learning in groups, and are OK with asking for extra help if you need it
– you like to have fun while you learn
– you've got a big heart and are yearning for community around something you're excited about doing
Your Instructor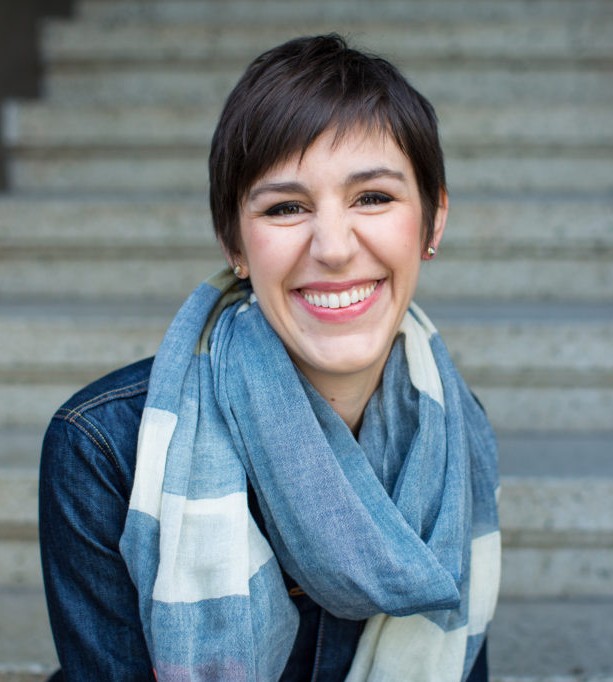 Julie Houghton is a life and career coach based in San Francisco who helps women find the courage to do work they love. She has her MBA from UC Berkeley and is a mom to two girls, age 6 and 7. You can find her at www.juliehoughton.com.
Course Curriculum
The Whole Enchilada
Available in days
days after you enroll
Preview & Introduction: 8 Great Reasons to Start a Podcast
Available in days
days after you enroll
Module One: Setting the Foundation with your Podcast Project Plan
Available in days
days after you enroll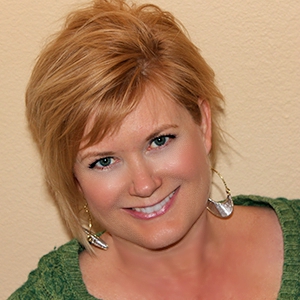 "There are "how-to" courses for starting a podcast and then, there is Jump Start Your Podcast. Paula's course offers a unique perspective that is not just the nuts and bolts and technical "how to's" of getting your podcast launched; she can also provide intuitive insight to help you discover fears that are keeping you from realizing that dream. Paula is a powerful life coach and her guidance really helped me overcome unexpected vulnerability when I launched the Midlife Schmidlife podcast. Point blank, my podcast most likely wouldn't have happened and would still be one of those things I want to do "some day." If you are thinking about starting a podcast, Jump Start Your Podcast is the ONLY online course I would consider." Liz Applegate, Midlife Schmidlife
Frequently Asked Questions
When does the course start and finish?
This course begins June 16, and will have 7 live class calls on Tuesdays at 5:30pm PST, starting on June 20, and ending August 15, 2017 (with a break for July 4). You will have access to download the guide and materials which you can save indefinitely.
How long do I have access to the course?
After you enroll, you can download the materials and they are yours to use. The class itself runs about 10 weeks, and will have 7 calls.
What if I am unhappy with the course?
Due to the digital nature of the course, I respectfully do not offer refunds or cancellations. Please read this page carefully before you purchase to make sure that this course is for you. Want a quick chat to make sure this is right for you? Send me an email at
[email protected]
and we'll get you on the books.
How much technical know-how do I need to have?
The class will outline the basics of what you need to start a show, and it's recommended that you are relatively comfortable with (or feel comfortable learning how to do) things like: setting up or updating a blog, uploading files to a server, and learning new software. Basic instruction will be provided, and there will be portions of self study required by students. You do not have to have a website or blog up and running (nor do you necessarily need one to launch a podcast). The class departs from an assumption that you already have a site or are comfortable building and updating one on your own.